Moving Dolly Rubber Cap Holzter Sure-Grip Super Strong Beechwood 4 in. Casters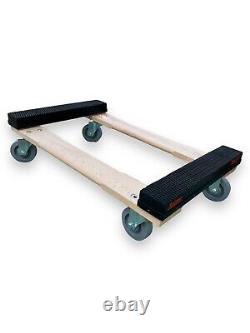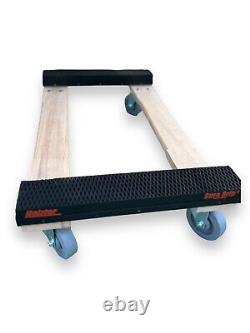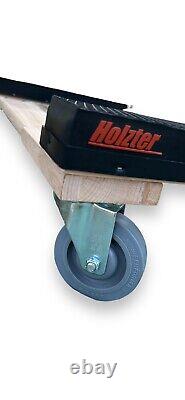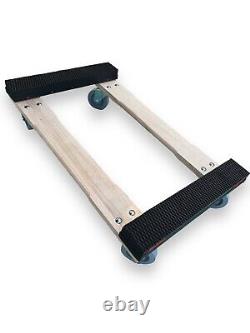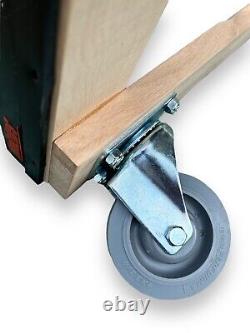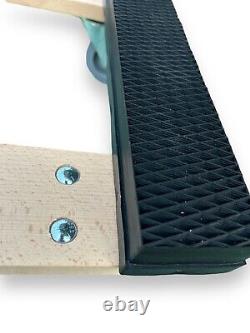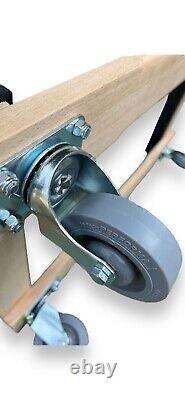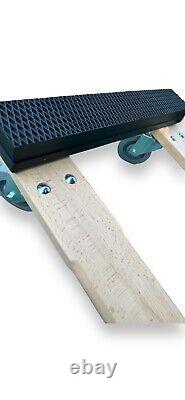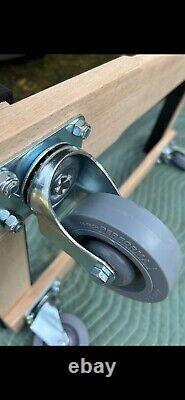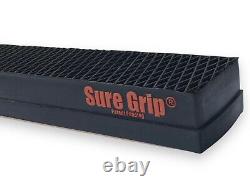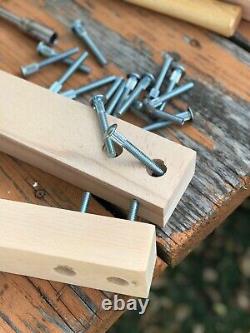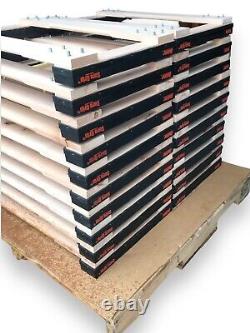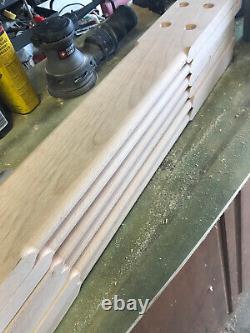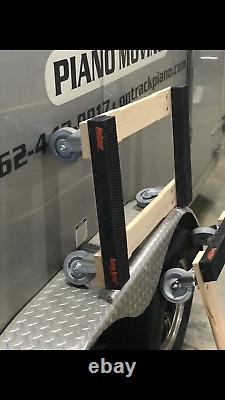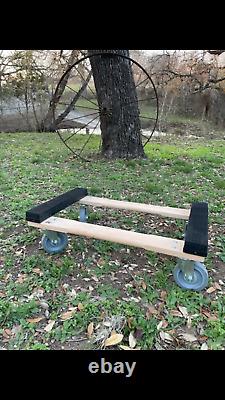 Introducing the Holzter Sure-Grip German Beechwood professional dolly. Standard 30"x18" lower profile. Designed and manufactured by a piano mover, the new Holzter moving dolly is made of solid German Beechwood; 12% stronger than oak, equal to hard rock maple. Fully glued corners using industrial wood glue to ensure the frame will never loosen. Exclusive 5/16 ribbed-neck counter-sunk carriage bolts sunk permanently through the frame ensuring no fall out or loosening over time, compared to problematic standard square shoulder bolts.
Long rails have rounded sides for hand comfortable while carrying. End rails are capped with our exclusive real rubber patent-pending Sure-Grip caps. All this, and weighing only 19 pounds. The Sure-Grip is the result after years of frustration moving objects with a dolly, only to have the carried item slip off, or the dolly not staying exactly where the mover needs it for grip in jumping curbs, thresholds and stairs. Every major dolly supplier uses cheap dolly caps made of Chinese recycled plastic that simply will not grip the load, in addition to having no lasting value.
Sure-Grip solves the problem, ensures safe effective moves and provides real value for years of use. These caps are for the professional mover - yet another brilliant innovation from Holzter. Sure-Grip caps are made of 100% pure SBR rubber with a uniquely designed tapered 3-teir diamond pattern embedded into the top that ensures grip at any weight load and maintains it's shape after years of use or constant pressure. The cap also provides a soft rubber cushion to prevent shock to the load and precious cargo going over bumps and curbs. Molded in protection bumper to prevent damage to furniture (and your precious shinbones) in case of bump.
Our Sure-Grip caps are pressed- fused onto the end rails using rubberized super glue gel, then stapled around the bottom for a finished look. The Sure-Grip dolly comes supplied with the finest Hi -Tech Performa 4 TPR soft gray, non-marking swivel casters for years of dependable service.
These casters are super-smooth and super-quiet in operation. Each caster uses four high quality bearings. The casters and frame will allow for 1200 pound loads without failure. The Holzter Sure-Grip professional dolly is the strongest, lightest weight hardwood dolly in the industry and will provide years of use without fail.