Grant 8512 Gripper Series Sure Grip Steering Wheel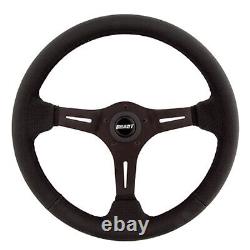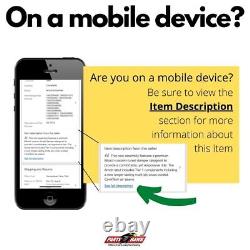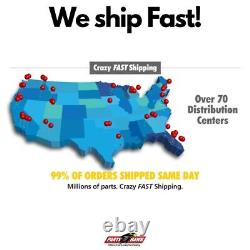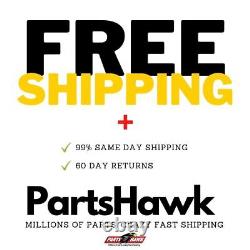 Grant 8512 Gripper Series Sure Grip Steering Wheel. Gripper Series Sure Grip Steering Wheel.
Gripper Series Sure Grip Steering Wheel; 13.75 in. Helps You Control Your Vehicle Better. Maximum Control In Rain And Snow. Most Durable Wheel On The Market. Grant Products International releases their line of New'Gripper Series' steering wheels for all drivers.
The'Gripper Series' offers a diamond textured grip wheel that will help you control your vehicle against anything nature brings your way. This wheel gives you maximum control in rain, snow, cold, heat and makes it the most durable wheel on the market. Grant Products has an automotive heritage that began in 1922 with the founding of the Grant Company by Gerry Grant.
Over the years Grant's product offering consisted of engine overhaul kits, piston rings, valve spring inserts, ignition systems and safety helmets. In 1962 introduced the first Grant Steering Wheel for dune buggies and quickly added steering wheels for the automotive aftermarket.
Today Grant manufactures a complete line of custom steering wheels and accessories. Grant produces wheels that are designed for the automotive aftermarket, racing, golf cars and utility vehicles, the marine industry, heavy duty trucks, and the RV/Motorhome industry. Our newest products include an expanded offering of steering wheels and Styling Rings for air bagged equipped vehicles. Grant is a tier 2 supplier to the automotive original equipment industry and an original equipment supplier to the marine industry. Grant operates two modern factories in Glendale, California and in Matamoras Mexico. The Matamoras factory is an ISO/ TS certified facility. Grant also has affiliated manufacturing facilities in Italy and Asia. Grant manufactures steering wheels that add personal style to a wide range of vehicles. Grant has always offered innovative products, fine quality products, distinctive style, solid value and a wide selection of designs to express your individual personality. We carry performance and replacement parts, along with every consumer item you'll ever need.
Our goal is to exceed your expectations. And we've built a system to do just that.
Our company combines hard-core drag racers and auto enthusiasts with tech-savvy engineers and developers - all car lovers - to create a webstore that gives you an unmatched shopping experience - and we deliver it fast. Unlike traditional brick-and-mortar retail outlets, our inventory isn't limited to what we can pack into a storefront or what a counter clerk may be able to find. A better shopping experience, for every product for every car, whenever you order. All orders are immediately sent to our distribution centers which may impact your ability to cancel the order once it's placed. Many parts are stocked in more than one warehouse location.
PartsHawk stands behind every item we sell. Occasionally, there may be an issue with your item or your order and we will do our best to ensure you are 100% satisfied.
Large Parcel Items : For large items bumpers, side steps, bed covers, etc. Placing an order outside the US is easy! At times there is a delay in the carrier's tracking for updates. Please allow up to 24 hours for your tracking to update. If you still do not see any movement, please contact our Customer Service Department and we will be happy to assist.
Please feel free to reach out to us and we will provide additional details. Do I have to be there to sign for my package? There is no additional cost to you for this service. Leave by back door, leave with neighbor, place in the planter on the left of my garage, etc. We recommend leaving a note for the carrier on the door nearest to the street as we do not have a way to communicate those requests for you.
How can I get a copy of my receipt or invoice? How do I know if this part will fit my vehicle? Check the vehicle compatibility guide above or just reach out to us.